Sharing the life-changing message of Jesus in our community and around the world.
At Jacob's Well, our share commitment uses resources first to care for our church community. This includes our time, gifts and finances. Beyond that, Jacob's Well partners with a variety of organizations and individuals to accomplish the commitment of share. Partners are supported financially, through the volunteering of time and talents, event and ministry promotion, education and much more. From right here in the Chippewa Valley, to the nations across the globe, we share the love of Jesus.
Middle East Missions Trip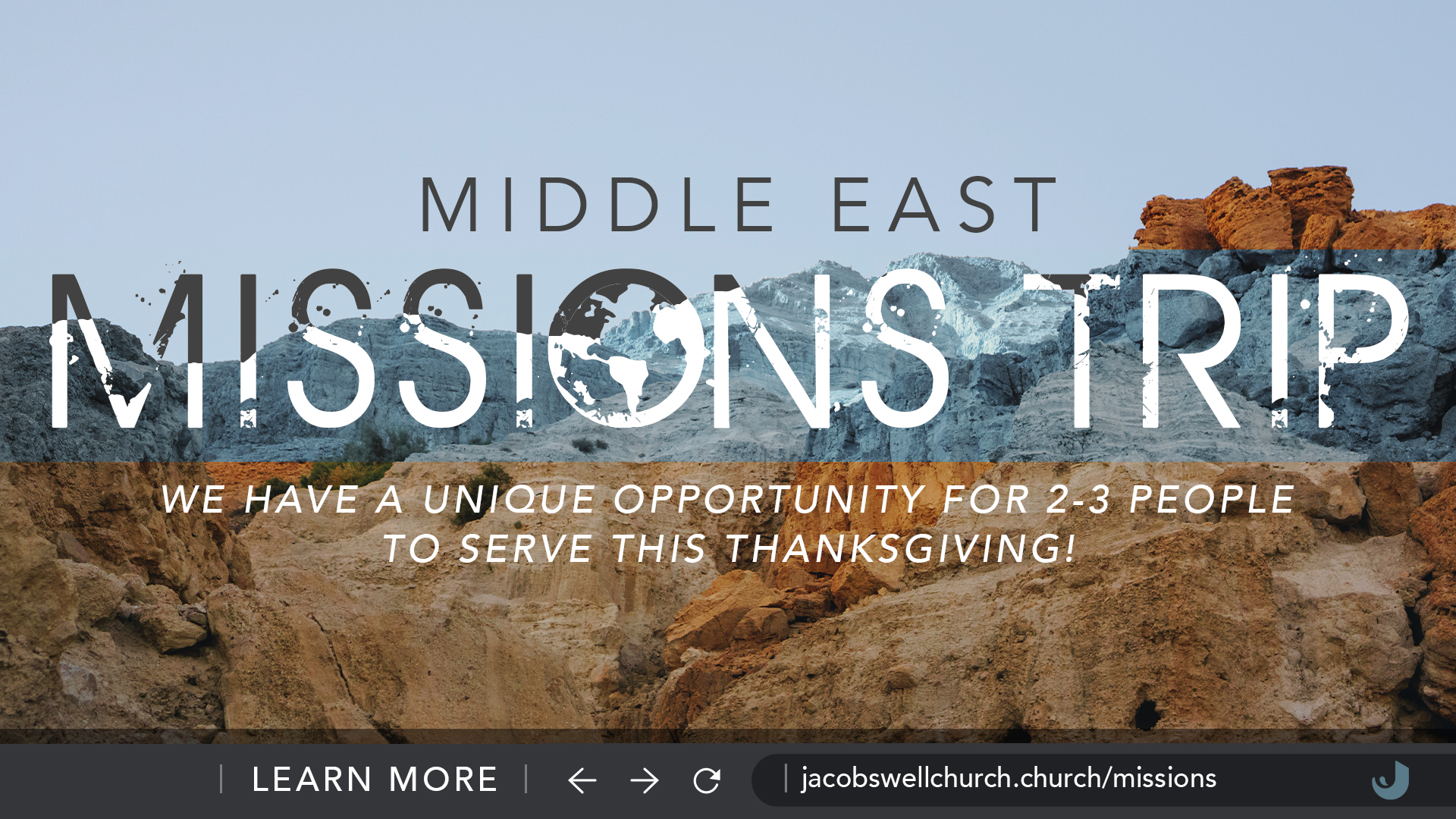 We have a unique opportunity for 2 to 3 of our people to go on a Middle East Missions Trip this Thanksgiving! If you are interested in learning more about this opportunity, please fill out this quick form and we will be in touch with you.
Ministry Partners
Career Student Ministers
Carelink
Denominational Missions
Church Plants
Disaster Relief
Campus & Mission Interns
Short Term
---

If you are interested in partnering with Jacob's Well, please complete the Share Application