WHAT'S FUEL ALL ABOUT?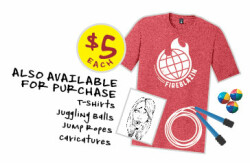 FUEL is for all 3rd, 4th, 5th, and 6th graders to FUEL UP their passion for God and be equipped to show and tell Jesus. Our heart is to help children live out their belief in Jesus. Each student will receive a SWAG BAG full of exciting and easy tools they can use to reach others for Christ. T-shirts, juggling balls, jump ropes and caricatures are also available for purchase!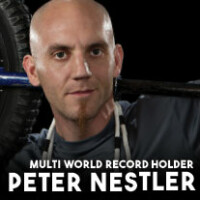 This year, our special guest speaker is World Jump Rope Champion, Peter Nestler. Peter is a 15-time Guinness World Record holder and 7-time World Champion who travels the world performing and teaching jump rope. And even better, he also loves Jesus! Your student will be amazed as Peter displays his precision jump-roping skills all while communicating the truth of the Gospel message. Everywhere he goes, parents and students say his show is absolutely AMAZING! You don't want to miss this! Friday, May 3rd, 2019 from 5:30-9:30pm!
SEE PAST FUEL HIGHLIGHTS
2018

2016

2015