Insights & Helpful How-To's
to Stay Engaged with the Gospel!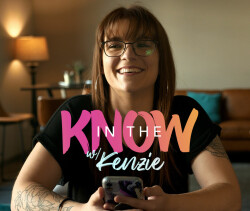 Hi guys! My name is Mackenzie and I'm on staff at Jacob's Well as the Communications Assistant. Our heart is to give you the tools you need to connect and engage in everything happening at Jacob's Well. So we started this channel and this video series to give quick, helpful insights and how-tos for staying engaged in the Gospel. Things you may not have thought of, or realized how to do before! Each episode is dedicated to one specific topic and we cover everything you need to know to get started! If you have any questions or suggestions of what you would like to see us cover, please email me at: .
Subscribe to Kenzie's YouTube Channel
Click notifications to see all the latest episodes as soon as they're released!