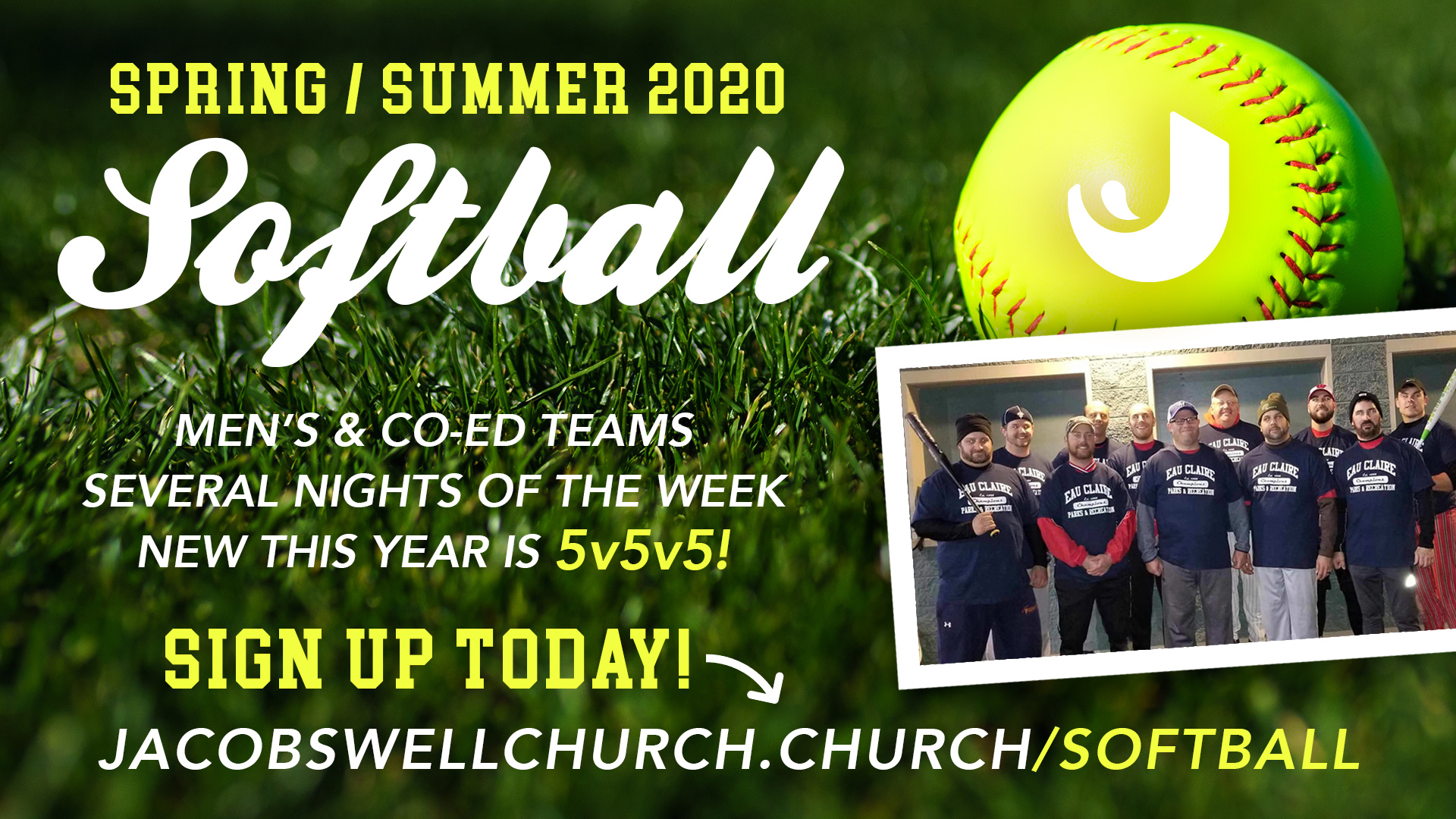 At Jacob's Well Church in Eau Claire, Wisconsin, we take steps together to know and become like Jesus - wherever we are - including on the softball field! JW has several men's and coed teams on various nights of the week during the spring and summer.
We hope to see you on the field!
New this year is 5v5v5!
Check out our Facebook group here and sign up for a team below!
Sign up for Jacob's Well Softball