Join the Summer Camp Prayer Text Team!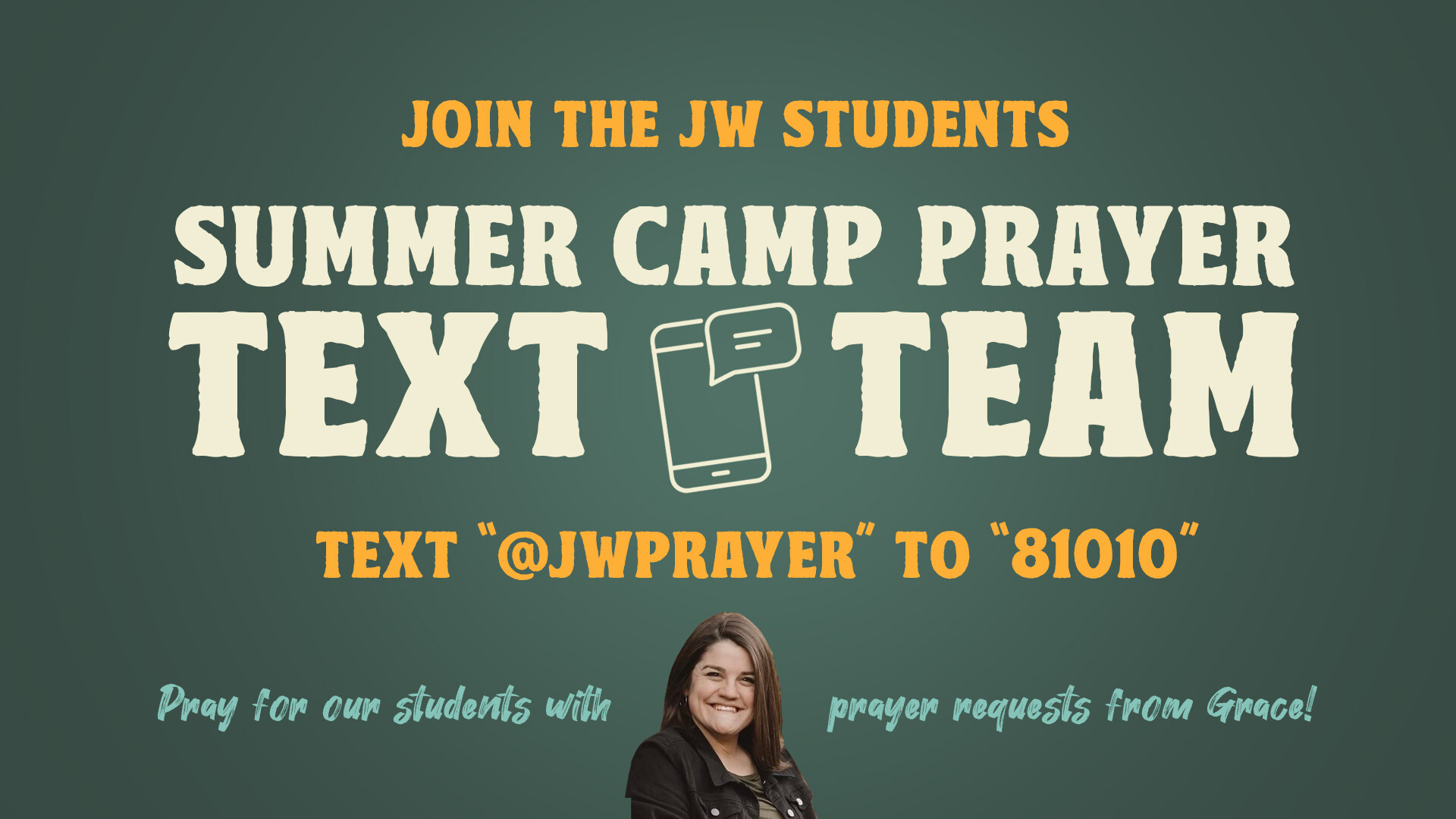 Now Hiring: Students Program Director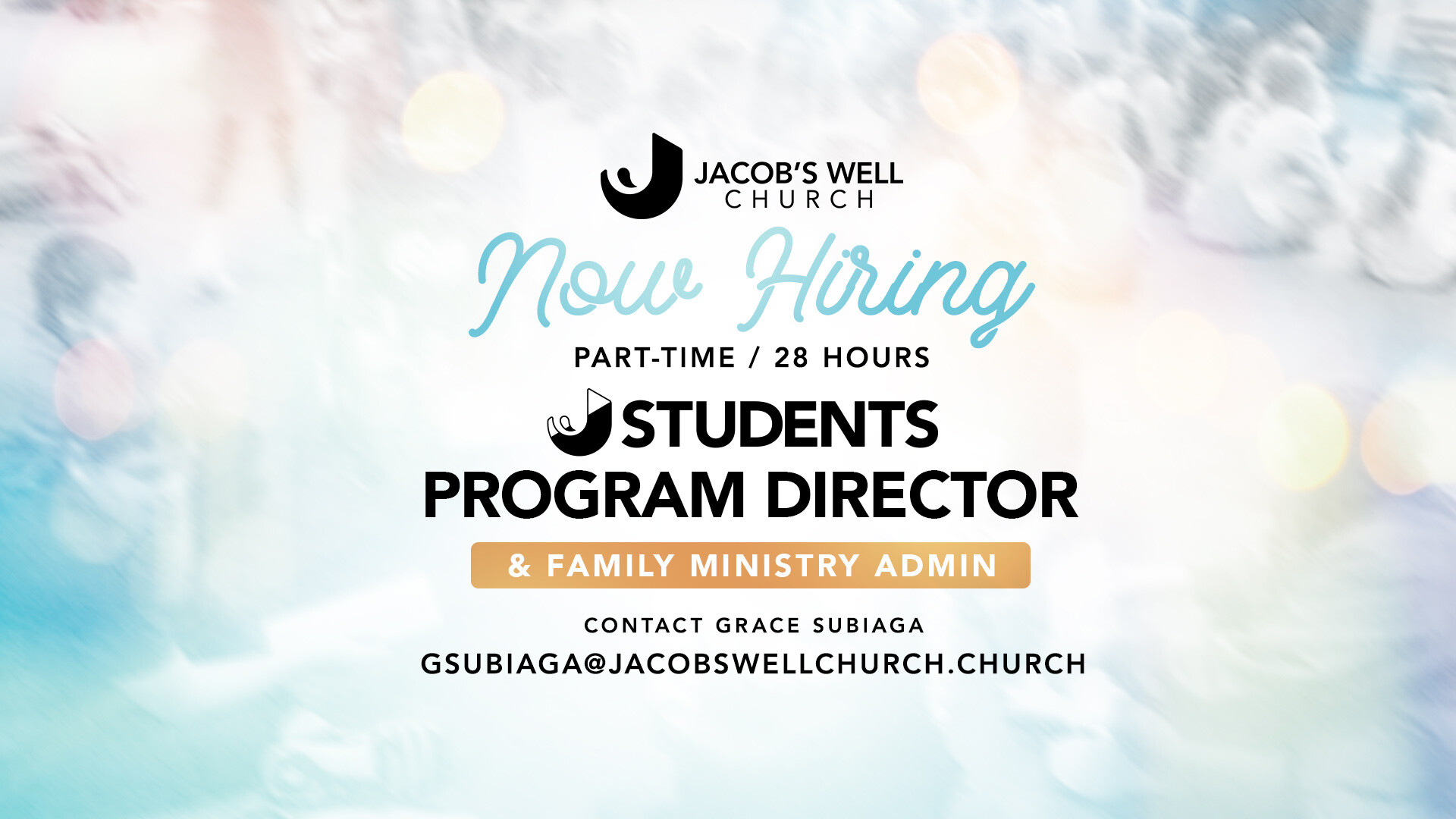 Jacob's Well is now interviewing for the part-time (28hrs/wk) position of "Students Program Director & Family Ministry Administrator". Fancy title, right?? :D
Our student-led, adult-coached youth ministry empowers our middle school and high school students and gives them ownership of both the weekly youth ministry, and their own faith! The person hired for this position will team up with Youth Pastor Grace Subiaga to continue building and developing this exciting youth ministry!
The part-time Students Program Director will help lead our Student Serve Team and Student Leadership Team. They will also assist as an Admin for our entire Family Ministry (including JW Kids) for all the behind-the-scenes tasks that make these ministries thrive.
If you have a heart for kids and students to know and become like Jesus, and if you love planning and organizing and making events and teams successful, we'd love to hear from you! Email the your resume, cover letter and references to Grace via the church office! Thank you!
JW Students Summer 2023 Calendar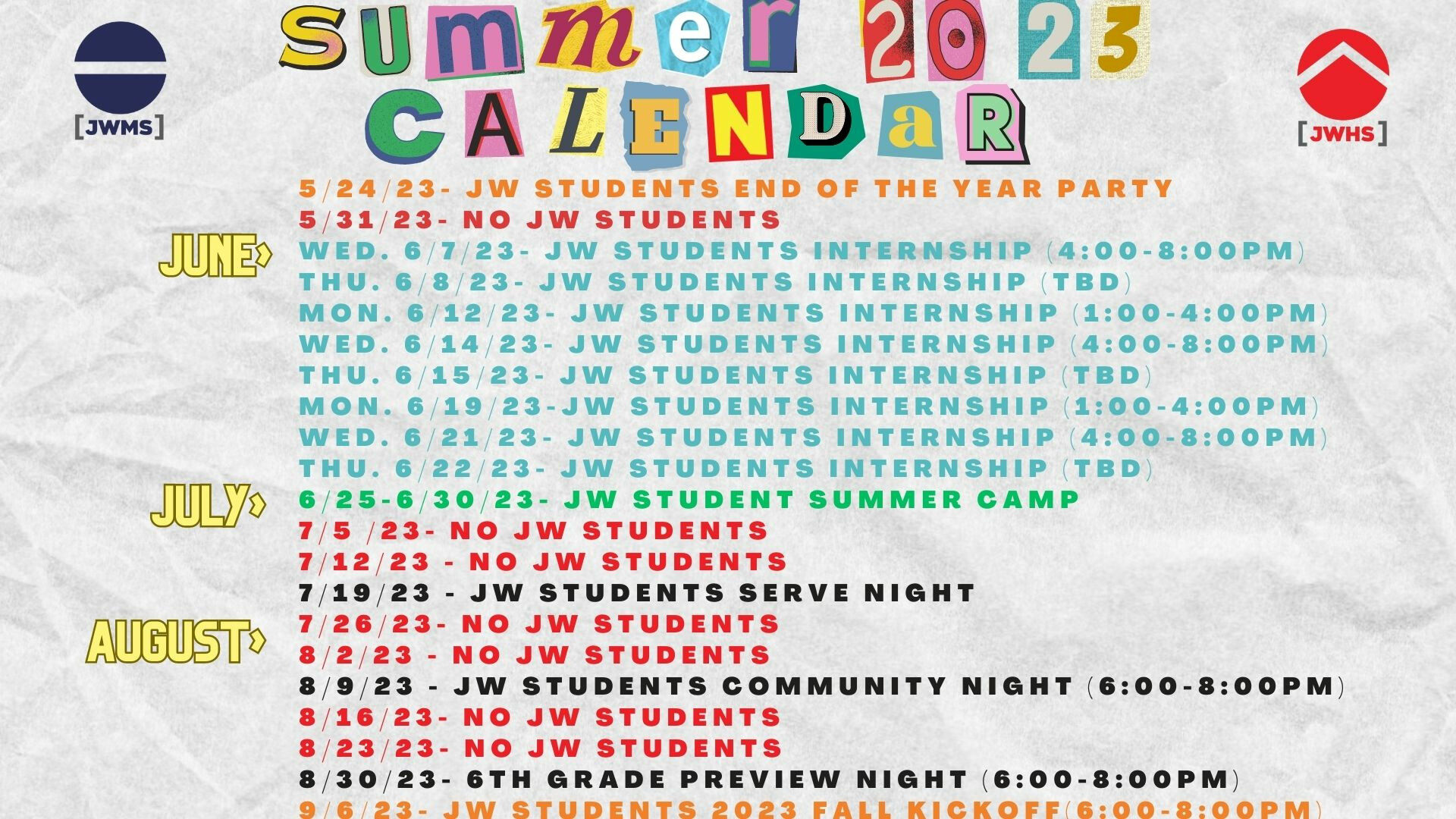 JW Students Summer Internship
Summer Internship Registration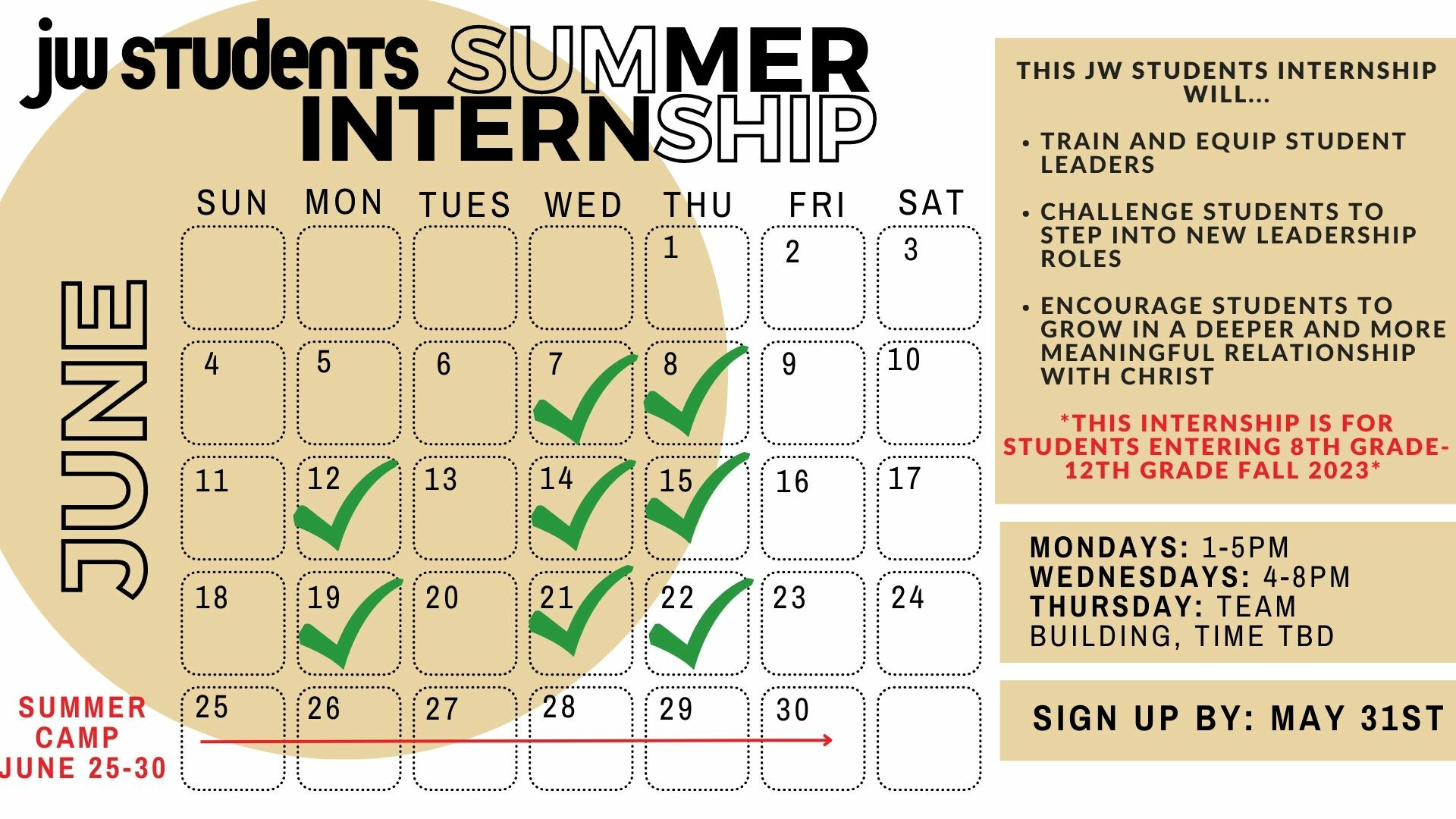 You Belong Here!
We're students from all over the Chippewa Valley learning to follow Jesus and let His message transform our hearts. We do this through three key ways. We come to know Jesus, know ourselves and we are becoming known in community.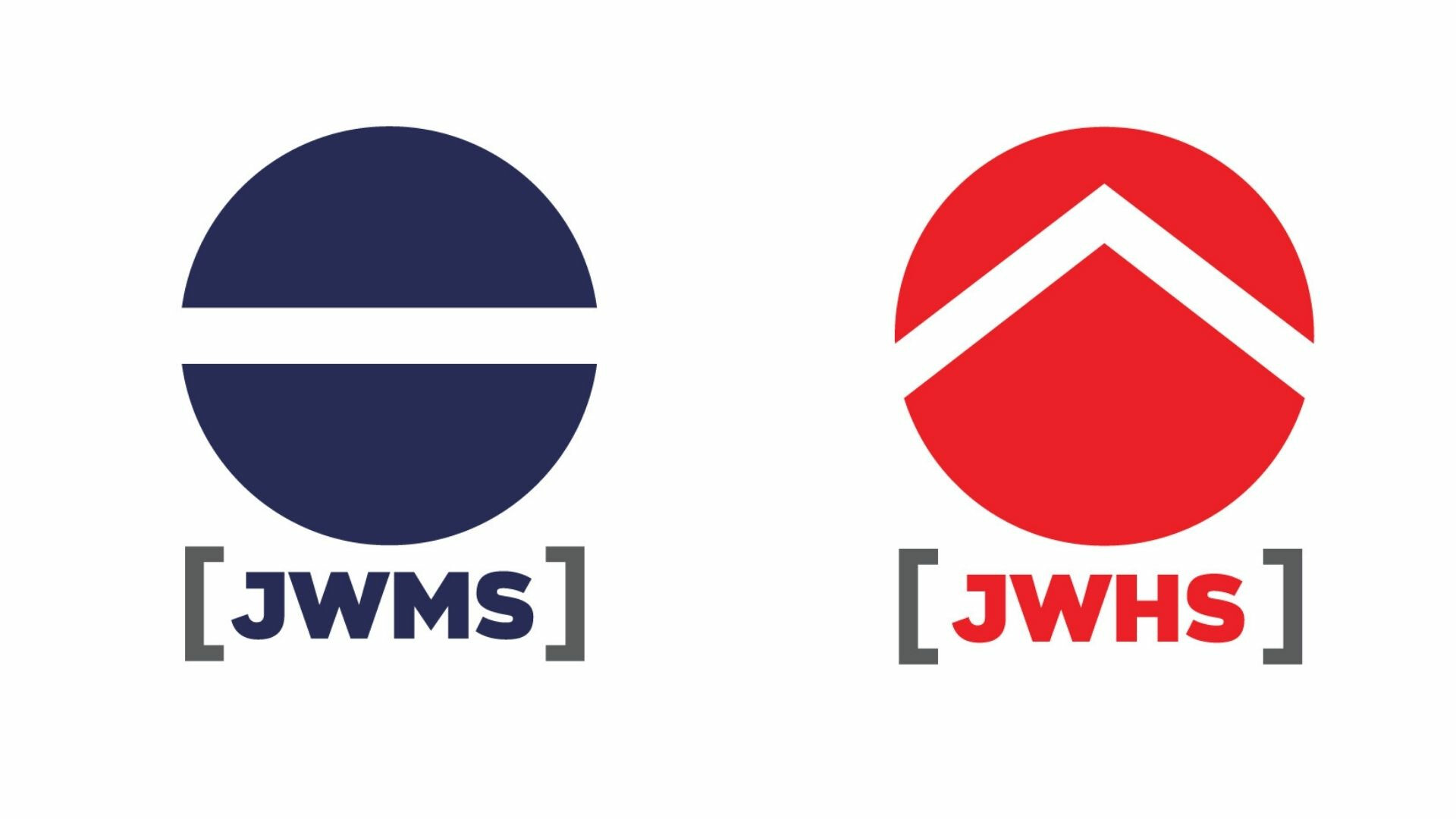 JW Middle School - 6th-8th Grade
Middle School ministry meets on Wednesday nights from 6:30-8:30 p.m. at Jacob's Well.
Follow JWMS on: Youtube / Instagram / Facebook


JW High School - 9th-12th Grade
High School ministry meets on Wednesday nights from 6:30-8:30 p.m. at Jacob's Well.
Do you have a heart for helping students know and become like Jesus?
Join the JWMS or JWHS volunteer team and help students grow in their relationship with God!
Volunteer as a JW Students Leader
Camp Photo Galleries and JWHS Camp Recap Video!
Check out past Summer Camp photos here! JWMS Camp & JWHS Camp!