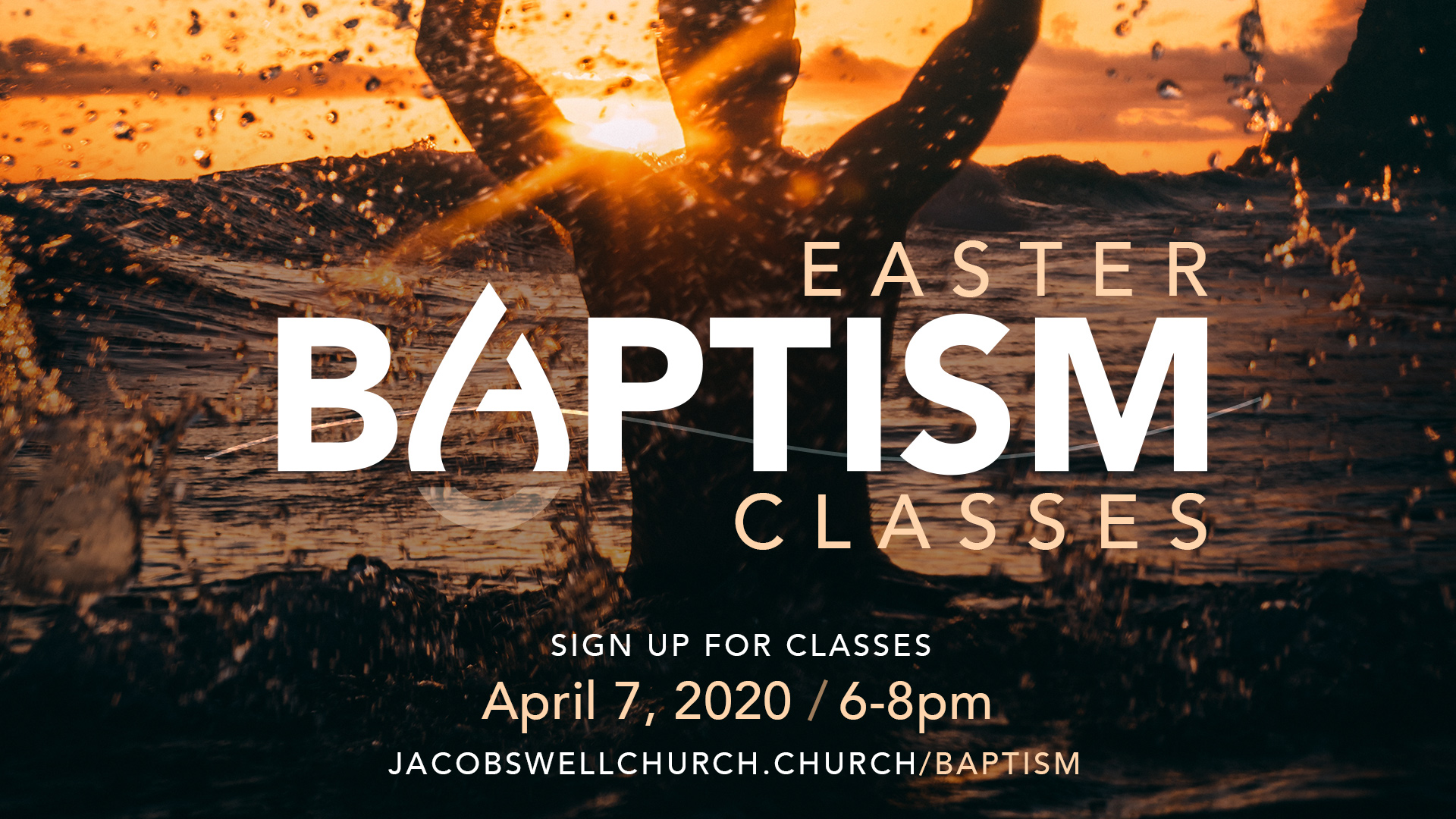 Easter Baptism Classes
If you are interested in being baptized this spring, we are offering Baptism classes for adults and for children/families on April 7, 2020 from 6-8pm:
Baptism Class (7th Grade & Up)

Kids & Family Baptism Class (3rd-6th Grade with a Parent/Guardian)
---
What We Believe About Baptism
We believe Christian baptism is the immersion of a believer in water in the name of the Father, the Son, and the Holy Spirit. It is an act of obedience, symbolizing the believer's death to sin, the burial of the old life, and the resurrection to walk in the newness of life in Christ Jesus.
Baptism is an outward expression of an inward change. It is a public declaration of how Jesus is changing your life from the inside out. Your being baptized shows others that you've decided to follow Jesus, and allows everyone to celebrate this decision with you. Baptism is your public profession of faith, your identification with Jesus, and with the Church.
To learn more about this exciting celebration of faith, we invite you to attend a Baptism Class. We have one for children and their parents, and one for adults. Both of these classes happen every time we have a baptism class.
For more information on baptism classes, please contact Jenna Kaiser, our Formation Director, at .
To be notified about the next Baptism happening, please register here: