Welcome to JW Kids Online!
Since we are unable to meet together, JW Kids is now doing the lessons here on our website! We have video lessons and downloadable activities designed to engage the whole family as we learn new ways to trust God during this time!
Birth - 3 Years Old
DOWNLOADABLE FAMILY ACTIVITIES
Pre-K & Kindergarten
Video property of Saddleback Church
DOWNLOADABLE FAMILY ACTIVITIES
1st - 6th Grade Elementary
DOWNLOADABLE FAMILY ACTIVITIES
MARCH 28/29, 2020
MARCH 21/22, 2020

JW Kids Resources
Roxann's Top 7 Apps for Kids
<
Anxiety Conversation Guides for Parents
JW Kids Worship Playlists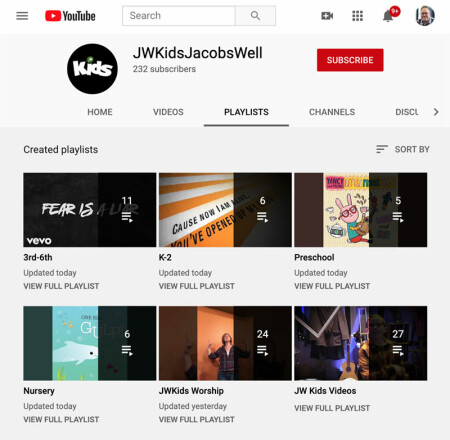 RightNow Media Videos
Miss Erika recommends these Top 6 Video Series for JW Kids-- Search for these on RightNow Media!
Yancy Little Praise Party (preschool worship)
Rizers
Boz
Veggie Tales
Adventures in Odyssey
Easter Week Jelly Telly 5 minute devotionals