Summer Calendar!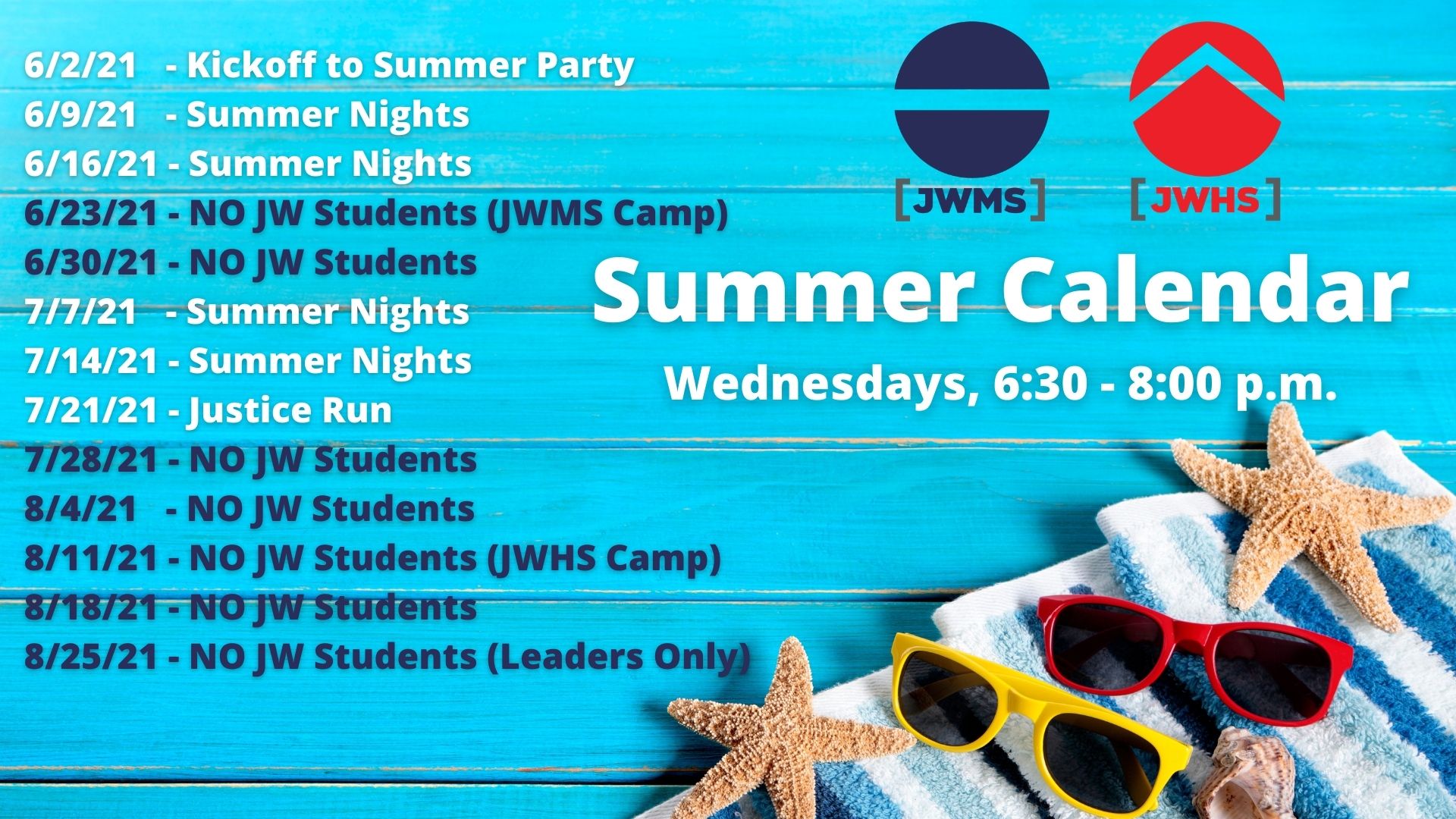 Summer Camp 2021!
We're so excited to partner with Phantom Ranch Bible Camp for our summer camps this year! Click the images below to download forms!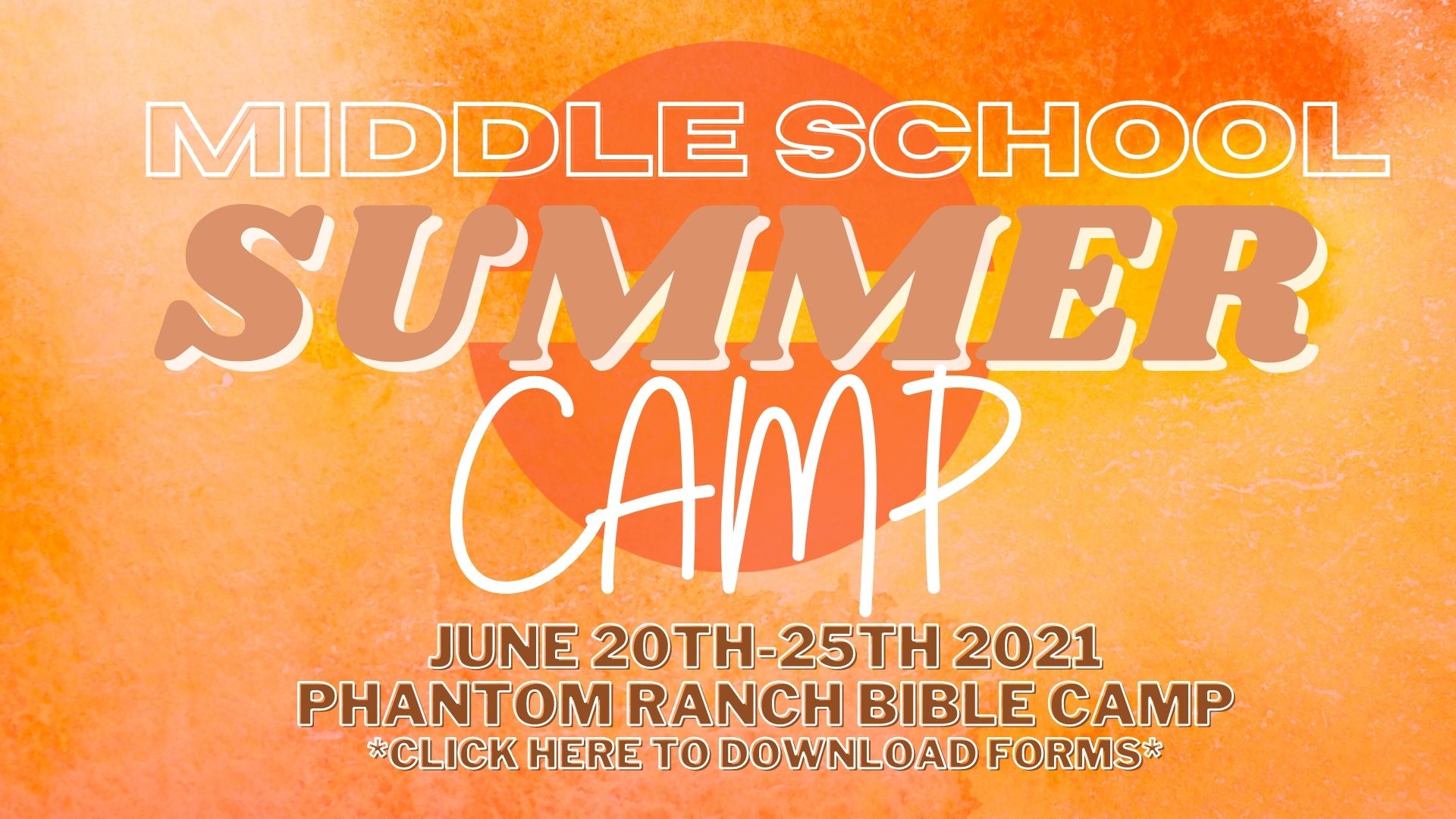 Senior Sendoff 2021!
We want to celebrate YOU! Click here to RSVP for our Senior Sendoff event on Sunday, June 13th from 1-3 p.m.!
Listen to our Student Life Podcast!
Join Jordan and Grace each week as they dig deeper into each week's message, have a few laughs and give away some cool prizes! Make sure you listen each week to see if you won the weekly giveaway!
Subscribe with a Podcast App or in your browser with this link.
You Belong Here!
We're students from all over the Chippewa Valley learning to follow Jesus and let His message transform our hearts.

JW6 - 6th Grade
JW6 meets during both the 9:00 and 11:00 a.m. Sunday services until Sunday, May 30th. JW6 students are then invited to spend the summer with the JWMS group on Wednesday nights. We also continue to post our JW6 lessons on our Youtube page as well. Click here to watch this week's JW6 lesson! JW6 students are invited to join us for our next JW6 night this Wednesday, May 12th, for JWMS from 6:30-8:00 p.m.
Verse of the week:
"Then Jesus said, "Come to me all of you who are weary and carry heavy burdens, and I will give you rest.""
-Matthew 11:28
JW Middle School - 7th & 8th Grade
Do you have a passion for helping students know and become like Jesus?
Join the JWMS or JWHS team and help students grow in their relationship with God every Wednesday!